Board of Directors
Marcia S. Ballinger, PhD; Board Chair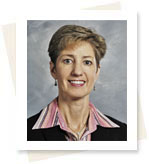 Marcia Ballinger has been a principal with Minneapolis-based KeyStone Search, an executive search firm, since 2004, after serving eight years as a vice president with another prominent executive search firm. Ballinger's previous corporate positions were as director of human resources development with two international manufacturing and distribution firms, which included management of a multiyear corporate culture transformation. She also has been an adjunct faculty member in business at Capella University and St. Mary's University, and began her career with IBM in sales and educational capacities. Marcia has a Bachelor of Science in Business Administration and a Master of Arts in Speech-Communication from the University of Minnesota. She received her PhD in Organization and Management from Capella University. She also earned her certification as a Senior Professional in Human Resources from the HR Certification Institute. Ballinger is vice chair of the board of the American Red Cross-Twin Cities Area Chapter and a member of the United Way Women's Leadership Council.
Clifford Butler, DBA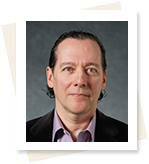 Dr. Butler joined Capella University as an adjunct faculty member in 2001 with the School of Business and Technology and became a full time core faculty member in research methods in 2010. He has served on the university Institutional Review Board (2 years) and currently serves as a Scientific Merit Reviewer and the Dissertation Lead within SoBT. Previous to joining Capella full time he worked at the director management level with organizations including Microsoft, aQuantive, Proquest, Apex Online Learning and International Thompson Publishing in marketing, training, program management and web development. Dr. Butler's previous teaching work included over 25 years with City University (Seattle) including assignments in Europe and China and 15 years with Central Michigan University in the Midwest division of the College of Extended Learning. Dr. Butler earned his DBA from Nova Southeastern University, his MBA from Golden Gate University and a BS in Communication Arts from California State Polytechnic University (Pomona).
Carmen Coballes-Vega, PhD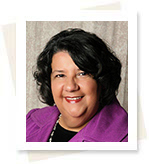 Dr. Coballes-Vega has more than 35 years of experience in higher education. She holds a master's degree in Humanities Education/School of Education, New York University; and a doctorate in Reading and Linguistics from the University of Illinois, Champaign-Urbana. Dr. Coballes-Vega serves as the Provost and Vice President for Academic Affairs at Eugenio Maria de Hostos Community College, City University of New York, Bronx, New York. Dr. Coballes-Vega has 17 years of administrative experience in three other institutions including Metropolitan State University (St. Paul), University of Wisconsin River Falls and University of Wisconsin Oshkosh.
The American Association of State Colleges and Universities named Dr. Coballes-Vega a Millennium Leadership Fellow. She was recently honored by ASPIRA of America in the 2011 Salute to Latina Leaders during their 50th anniversary celebration. ASPIRA is the nation's largest Latino nonprofit organization and the only one dedicated exclusively to the education of Latino youth.
Dr. Coballes-Vega has provided professional service through her work as a member of the Faculty for the American Association of Colleges for Teacher Education (AACTE) Leadership Academy. In addition, she served on the Board of Directors of AACTE and as a member of the Unit Accreditation Board of the National Council for the Accreditation of Teacher Education. She was president of the Wisconsin State Reading Association.
Dr. Coballes-Vega has been active in the community and served on the board of Comunidades Latinas Unidas en Servicio (CLUES), St. Paul and Minneapolis, Minnesota. She has previously served on the board of directors of the Girl Scouts of St. Croix Valley and the National Board of the YWCA of the USA.
Russell J. Decker, MS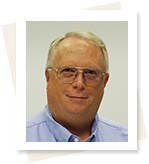 Russell J. Decker currently serves as the Learner Representative to the Capella University Board of Directors as a doctoral student in the School of Public Service Leadership. Since 1998 Decker has served as Director for the Office of Homeland Security and Emergency Management in Allen County, Ohio where he oversees regional bomb and hazardous materials response teams in northwestern Ohio. He is past national president of the International Association of Emergency Managers and former member of the FEMA National Advisory Council. A recognized leader in emergency management and homeland security, he has testified before both the U. S. House of Representatives and the United States Senate on topics of national preparedness.
An instructor in hazardous materials, bombs and explosives for the Ohio Peace Officers Training Academy and the Ohio Fire Academy, Decker is also an adjunct faculty member at Ohio Northern University and Tiffin University. He earned his Bachelor of Science degree in Business Administration from the University of Northwestern Ohio and a Master of Science degree in Criminal Justice Administration from Tiffin University.
Robert Fox, JD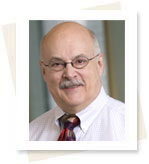 As one of the founding faculty members and professor emeritus at Metropolitan State University in Minneapolis/St. Paul, MN, Robert Fox has nearly 40 years of experience in higher education. He practiced law at a Twin Cities law firm specializing in non-profit organizations before leaving to help establish the university in 1972. During his tenure at Metro State, Fox served as department chair, assistant to the president, and counsel to the president. He also held numerous university committee and faculty positions, which involved significant work with multiple student centered learning strategies. He consults nationally on the assessment of experiential learning. Fox also served on the Minnesota Department of Health Committee on Chemical Dependency Counselor Credentials.
His passion for the game of table tennis has earned him recognition at the national level, an induction into the USA Table Tennis Hall of Fame, and executive leadership responsibilities for professional table tennis organizations. He earned a Bachelor of Arts in Political Science and History from the University of Minnesota; and holds a Juris Doctor from Duke University School of Law.
Willie B. Garrett, EdD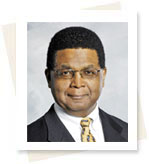 Willie B. Garrett has been licensed as a master's-level psychologist since 1980 and has more than 25 years experience in behavioral health care and employee assistance, both as a consultant and as a clinician. He currently serves as director of behavioral health at NorthPoint Health & Wellness Center in Minneapolis. Prior to joining NorthPoint in 2007, he was the chief professional officer of the Minnesota Psychological Association from 2005 to 2007. His volunteer work has included serving as president of the Minnesota Association of Black Psychologists, president of the board of directors of Adoptive Families of America, and a board member of the Employee Assistance Society of North America. Garrett also has served on committees to enhance gifted and talented education for the past 20 years and is currently a member of the Minnesota Department of Education's Gifted and Talented Advisory Council. He earned his Bachelor of Arts in Psychology and Sociology from Northland College in Ashland, Wisconsin, his Master of Science in Counseling from Minnesota State University-Mankato, and his Doctor of Education in Organization Development from the University of Minnesota.
Kevin Gilligan, BA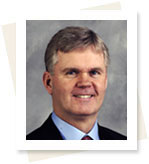 Kevin Gilligan joined Capella Education Company as CEO in 2009, when he also was appointed to the company's board of directors. His previous experience includes more than 20 years of executive experience in service industries. From 2004 to 2009, he was president and CEO of United Subcontractors, Inc. (USI), a national construction services firm based in Edina, Minnesota. Previously he was president and CEO of Honeywell International's second largest business, Automation and Control Systems, where he oversaw 43,000 employees and revenues of $7.5 billion. He joined Honeywell in 1977, and held a variety of executive positions with national and international responsibilities. Gilligan is a graduate of Boston College, with a Bachelor of Arts in Economics & Political Science. He sits on the board of directors of Graco, and is a former lead director on the board of directors of ADC.
Keith Hampson, PhD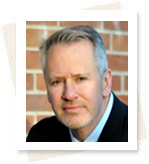 Dr. Keith Hampson is the founder and Managing Director of the Alston Road Group, a research and strategy consultancy firm focused on digital higher education.
Dr. Hampson started in higher education as a member of the faculty at Ryerson University where he lectured and researched on the intersection of media, markets and culture. He later served as the Director, Digital Education Strategies at Ryerson University for 8 years where he grew enrolment by 500% and led a team that won six national awards for excellence in digital higher education.
Dr. Hampson regularly speaks and writes on innovation and strategy in higher education. His blog, Higher Education Management, is syndicated and read by thousands of influential education professionals, worldwide. The online community he founded, by the same name, is one of the largest of its kind, with over 42,000 members.
In addition to helping Capella University lead the sector in innovative online education, he works with a range of organizations across North America that are seeking to improve the quality and cost-effectiveness of digital learning.
Dr. Hampson earned his doctorate from the University of Queensland, Australia. A native Canadian, Keith now lives in Toronto with his wife and two children .
Todd Sorensen, JD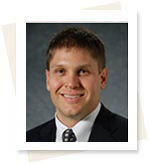 Todd Sorensen joined Capella in January 2011 as Senior Corporate Attorney, with a focus on litigation, internal business advice and academic policy. He came to Capella from Seattle-based law firm Williams, Kastner & Gibbs, where he served as a business litigation attorney from 2004-2010 and chaired the firm's Education Law Practice Team. Washington Law & Politics Magazine named Mr. Sorensen a "Rising Star" in 2010. Mr. Sorensen earned his Bachelor of Arts from St. Olaf College and his Juris Doctor from University of Minnesota Law School.