Career Outcomes & Job Titles
People who choose an online criminal justice degree often pursue entry-level officer positions or career advancement within law enforcement agencies, corrections departments, and federal regulatory or enforcement agencies.
Potential Employment Settings
Corporate security and investigation
Correctional facility or prison — local, state, federal
Federal government agency
Bureau of Alcohol, Tobacco, Firearms and Explosives
Bureau of Land Management
Bureau of Prisons
Drug Enforcement Administration
Federal Emergency Management Agency
Federal Law Enforcement Training Center
U.S. Citizen and Immigration Services
U.S. Customs and Border Protection
U.S. Department of the Army
U.S. Department of Homeland Security
U.S. Department of Housing and Urban Development
U.S. Department of Justice
U.S. Department of the Interior
U.S. Department of the Navy
U.S. Department of the Treasury
U.S. Marshal Service
U.S. Secret Service
Law enforcement agency — local, state, federal
Municipal court system
Parole or probation agency
State government agency
Department of Corrections
Department of Probation and Parole
Common Job Titles/Positions*†
Airport security officer
Bailiff
Border patrol agent
Community service coordinator
Compliance manager
Corrections officer
County sheriff
Court administrator
Criminal investigator
Customs agent
Deportation officer
Deputy marshal
Detective
Drug enforcement administration agent
FBI agent
Federal law enforcement agent
Immigration inspector
Intelligence analyst
Legal assistant
Loss prevention specialist
Park ranger
Parole officer
Police officer
Postal service inspector
Prison warden
Private security officer
Probation officer
U.S. marshal
State trooper
Victim services personnel
Youth advocate
*These examples are intended to serve as a general guide. Many factors determine what position an individual may attain and Capella can't guarantee a graduate will secure any specific job title.
†As the list above reflects, these positions are authorized by and report to a variety of governmental levels at the local, state, or federal level. Each employing agency may have specific criteria in addition to a baccalaureate degree, i.e. age requirements, professional licensure, or professional certifications. We encourage you to thoroughly research specific entry-level requirements for your job target and career goals.
Bachelor's degree graduates
Data from graduates across all bachelors programs have been combined for these Student Experience results.
Capella University bachelor's degree alumni report high satisfaction with the salary, benefits and responsibilities of their jobs. The most common industries in which bachelor's alumni are employed are IT, education, government, healthcare, and manufacturing.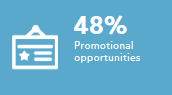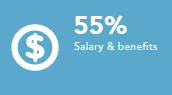 Percentage of respondents who answered "satisfied" or "very satisfied"
Source: Responses to the Alumni Outcomes Survey one year after graduation. The data were collected during Q3 2011 – Q2 2012.
Many of our bachelor's degree graduates report receiving a salary increase and gaining recognition from employers for their Capella degrees. Many also said they advanced in their careers or received a promotion.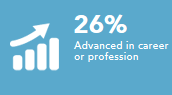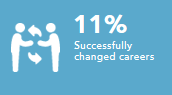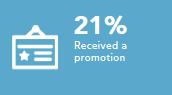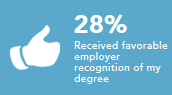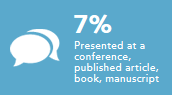 Percentage of respondents who indicated they had accomplished each item
Source: Responses to the Alumni Outcomes Survey one year after graduation. The data were collected during Q3 2011 – Q2 2012.