BS
Bachelor of Science in Information Technology
Information Assurance and Security specialization
Notable Faculty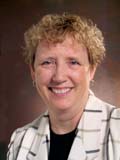 Sue Talley, EdD
Dean of Technology
Dr. Talley joined Capella University's School of Undergraduate Studies as a faculty director in 2006 and became associate dean for Information Technology and Public Safety in 2007. Her background includes faculty and program director positions at Pepperdine University. She was the PI for a grant from the U.S. Department of Education on the use of technology in teacher education. She also worked for Apple Computer in Cupertino, CA. Dr. Talley completed her master's and doctoral work in Educational Technology at Pepperdine University. She received her bachelor's degree in English and Psychology from Macalester College. Her research interests include online learning and faculty professional development, particularly the use of case-based learning.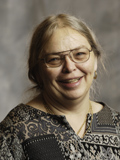 Mary Brown, MS
Interim Faculty Chair
Mary Brown is interim faculty chair for Capella's School of Business and Technology. She has worked with Capella since 2001, initially as adjunct faculty and then, beginning in 2007, as core faculty. Prior to joining Capella, Ms. Brown spent 10 years working as a senior information security specialist and security administrator for Hennepin County Medical Center. In addition, she has published several articles and given multiple presentations regarding business security, and was recognized as Minnesota ISSA Security Professional of the Year in 2006. Ms. Brown's educational background includes a BS in Management Information Systems from Metropolitan State University and an MS in Information Technology from Capella University. In 2009, Ms. Brown was a recipient of Capella's Harold Abel Distinguished Faculty award.