BS
Bachelor of Science in Information Technology
Minor: Data Analytics
Notable Faculty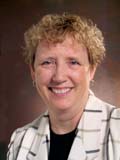 Sue Talley, EdD
Dean of Technology
Sue Talley is the Dean of Technology in Capella University's School of Business and Technology. Dr. Talley joined Capella University's School of Undergraduate Studies as a faculty director in 2006 and became associate dean for Information Technology and Public Safety in 2007. Her background includes faculty and program director positions at Pepperdine University. She was the PI for a grant from the U.S. Department of Education on the use of technology in teacher education. She also worked for Apple Computer in Cupertino, CA. Dr. Talley completed her master's and doctoral work in Educational Technology at Pepperdine University. She received her bachelor's degree in English and Psychology from Macalester College. Her research interests include online learning and faculty professional development, particularly the use of case-based learning.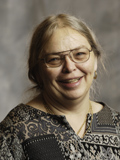 Mary Brown, MS
Interim Faculty Chair
Dr. Mary Brown is the Faculty Chair for the School of Technology at Capella University and supervises BS and MS faculty and curriculum in the areas of information assurance and security, health information technologies, and data management and analytics. In this role, Mary also teaches, develops and maintains curriculum and courses, participates in planning committees related to technology and course development, and works closely with the National Security Agency to maintain Capella'ss status as an Information Assurance and Security Center of Academic Excellence. Mary has also led a variety of webinars and workshops, and recently co-edited the book, Ethical Issues and Security Monitoring Trends in Global Healthcare: Technological Advancements and co-authored another titled Computer Security and Penetration Testing. Mary holds a BS in Management Information Systems from Metropolitan State University, and an MS in Information Technology with a specialization in information security and PhD in IT Education, both from Capella University. Additionally, Mary holds CISSP and CISA certifications.