CERT
Post-Baccalaureate Certificate
Criminal Justice specialization
Notable Faculty
Nearly every faculty member in the Capella School of Public Service holds a doctoral degree. Our experienced instructors provide expertise to regional, national, and international public service and health care organizations including emergency response agencies, law enforcement, Fortune 500 health care organizations, the U.S. armed forces, and the U.S. government.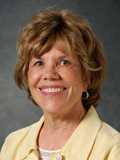 Suzanne Holmes, DPA
Dean
Suzanne Holmes serves as dean for the School of Public Service Leadership at Capella University. Her professional background includes executive leadership positions with hospitals, medical groups, managed care organizations, and governmental agencies. In the field of higher education, Dr. Holmes has served as chair of the Division of Health Sciences and program chair of graduate programs in Health Informatics and Managed Care. Her research interests focus on managed care's impact on access and quality, the application of e-commerce and e-learning to the human services arena as cost-containment and quality enhancement strategies, the internationalization of the health sciences workforce, and issues of public health policy. Dr. Holmes holds a DPA from the University of La Verne, an MA in Public and International Affairs from George Washington University, and a BA in Political Science from the University of California.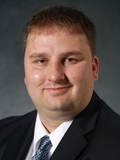 Micheal Kemp, PhD, CEM
Faculty Chair
Micheal Kemp is faculty chair for the the Master of Public Administration (MPA) and Master of Science (MS) in Public Safety joint degree program within the School of Public Service Leadership and has served as a faculty member since 2010. Dr. Kemp is an original member of the Board of Directors for the Foundation of Comprehensive Emergency Management Research and a senior advisor with Integrated Solutions Consulting. His professional experience includes teaching undergraduate and graduate courses in emergency management and homeland security at American Military University, participating in a weapons of mass destruction civil support team, and serving in a security and anti-/counter-terrorism unit of the U.S. Marine Corps. Dr. Kemp has published and spoken on emergency management topics in numerous professional forums and worked on social and physical vulnerability, natural and technological hazard identification, critical infrastructure, asset protection, and physical and personal protection issues with several county and state entities. He holds a PhD and MS in Emergency Management, a College Teaching Certificate from North Dakota State University, and an MS in Criminal Justice from Minot State University; Dr. Kemp is also an IAEM Certified Emergency Manager.