DPA
Doctor of Public Administration
General Public Administration specialization
Notable Faculty
Nearly every faculty member in the Capella School of Public Service holds a doctoral degree. Our experienced instructors provide expertise to regional, national, and international public service and health care organizations including emergency response agencies, law enforcement, Fortune 500 health care organizations, the U.S. armed forces, and the U.S. government.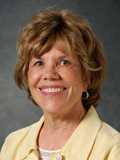 Suzanne Holmes, DPA
Dean
Suzanne Holmes serves as dean for the School of Public Service Leadership at Capella University. Her professional background includes executive leadership positions with hospitals, medical groups, managed care organizations, and governmental agencies. In the field of higher education, Dr. Holmes has served as chair of the Division of Health Sciences and program chair of graduate programs in Health Informatics and Managed Care. Her research interests focus on managed care's impact on access and quality, the application of e-commerce and e-learning to the human services arena as cost-containment and quality enhancement strategies, the internationalization of the health sciences workforce, and issues of public health policy. Dr. Holmes holds a DPA from the University of La Verne, an MA in Public and International Affairs from George Washington University, and a BA in Political Science from the University of California.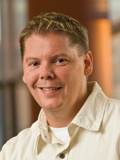 John Darland PsyD, MPP
Faculty Chair
Dr. John Darland is faculty chair for the public administration and nonprofit management and leadership program areas, including the DPA, MPA, and Master of Nonprofit Management and Leadership degree programs, and the PhD in Human Services in Nonprofit Management and Leadership specialization. Dr. Darland, who has worked at the university since 2002, is also faculty chair for the Learner Success and Faculty Engagement area in the School of Public Service Leadership, which is responsible for the First Course experience and faculty coaching. Before joining Capella, he worked as a clinical psychologist in a variety of mental health settings, as well as a mental health policy analyst for the Minnesota Department of Human Services. Dr. Darland holds a PsyD in Clinical Psychology from Argosy University and an MPP in Public and Nonprofit Management from the University of Minnesota Humphrey Institute of Public Affairs.