Career Outcomes & Job Titles
Help your community by strengthening your ability to develop strategic, innovative, and cooperative solutions to societal problems. Unlike programs that focus exclusively on a business approach to nonprofit management, Capella's Master of Nonprofit Management and Leadership addresses leadership challenges and strategies specific to nonprofit organizations, including organizational and community collaboration, programming with a cultural context, and global non-government organization (NGO) perspectives. It was designed around industry standards for nonprofit management education, including the graduate curriculum guidelines established by the Nonprofit Academic Centers Council (NACC). Simulations, group problem-solving, and real-time coaching sessions are used to strengthen the collaboration and communication skills needed by nonprofit leaders. Convenient electronic textbooks are available for most courses, which lowers costs and provides immediate access to course materials. People who choose this degree are often pursuing nonprofit leadership positions, may wish to start their own nonprofit organization, or are considering a career change into the nonprofit sector.
Potential Employment Settings
Health care organization
Religious organization
Social assistance agency
Environmental organization
Land-based or online college or university
Nonprofit organization
Foundation
Research organization
Charitable organization
Civic group
Common Job Titles/Positions
Executive director
Program manager/director
Fundraising manager
Director of community engagement
Program coordinator
Public communications/media relations manager
Volunteer coordinator
Human services manager/ director
Social service provider, manager, or administrator
*These examples are intended to serve as a general guide. Many factors determine what position an individual may attain and Capella can't guarantee a graduate will secure any specific job title.
†Some positions require licensure and/or other designations. We encourage you to research requirements for your job target and career goals.
School of Public Service Leadership Master's Degree Graduates
Data from graduates across all Public Service Leadership masters programs have been combined for these Career Outcomes results.
Master's degree graduates from Capella's School of Public Service leadership report satisfaction with their tasks and responsibilities. The majority (70%) of graduates are employed in healthcare, non-profit, social/community services, P-12, or government/public sector settings.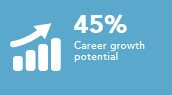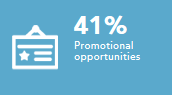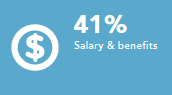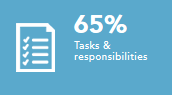 Percentage of respondents who answered "satisfied" or "very satisfied"
Source: Responses to the Alumni Outcomes Survey one year after graduation. The data were collected during Q3 2011 – Q2 2012.
Many of our Public Service Leadership master's degree alumni report receiving a salary increase or assuming a leadership role.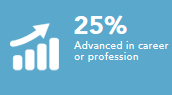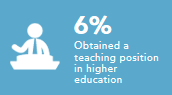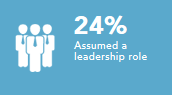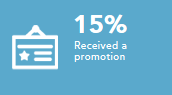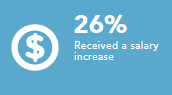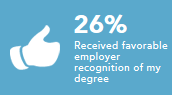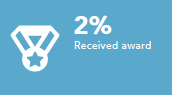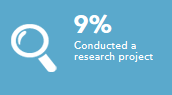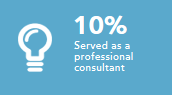 Percentage of respondents who indicated they had accomplished each item
Source: Responses to the Alumni Outcomes Survey one year after graduation. The data were collected during Q3 2011 – Q2 2012.