MS
Master of Science in Education
Reading and Literacy specialization
What You'll Learn
Outcome goals and graduates' proficiency levels
These results show recent Capella graduates' proficiency levels in the expected learning outcomes for 5 of the 9 Master of Science in Education specializations. Faculty make this assessment in the capstone course—the final course in which Capella students demonstrate what they've learned.
Specializations
Please select a specialization of interest to you
Curriculum and Instruction Specialization
Within the fast-growing field of P–12 education, increase your expertise in curriculum and instruction to improve student achievement. You'll focus on applying current theory, research, and technology to the design of curriculum and instructional models. You will also learn to use assessment, classroom management, and other techniques to strengthen instruction and reduce achievement gaps.
*No learning outcomes data are available for this specialization at this time.
Early Childhood Education Specialization
Capella's master's degree specialization in Early Childhood Education is recognized by the National Association for the Education of Young Children and is designed to prepare teachers to design, implement, and evaluate developmentally appropriate learning experiences for young children. The curriculum includes course work in such topics as child psychology, classroom management, the early childhood learning environment, family engagement, and strategies for eliminating achievement gaps. Elective course work provides you the opportunity to broaden your knowledge of learning theories or focus on special education or supervisory skills.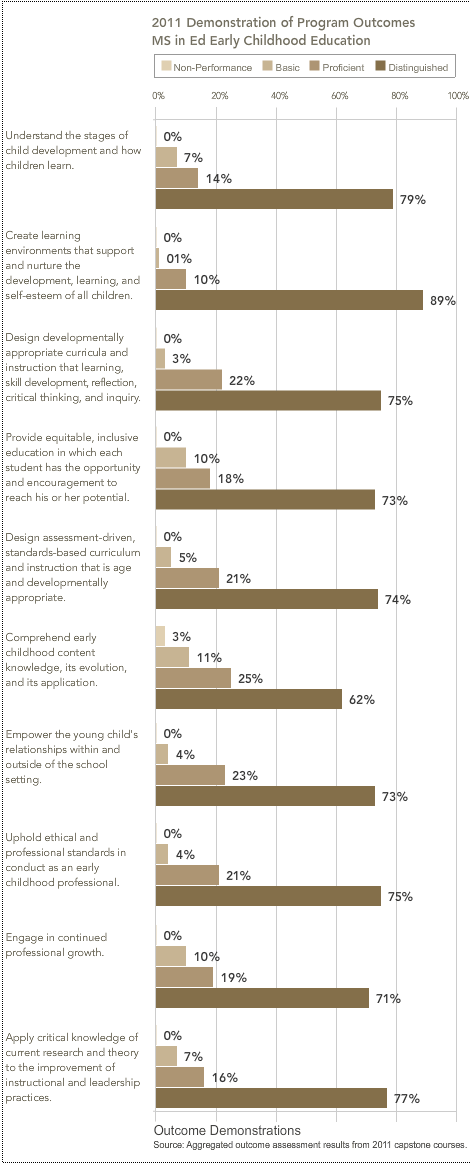 Instructional Design for Online Learning Specialization
Prepare yourself to be a part of the growing field of online education. Study online instructional design in an online environment from a university that is considered one of the leaders in the field. Through a curriculum that balances instructional design, the psychology of learning, and technology, you will focus on the practice of online instructional design, including designing effective instruction, methods of online delivery, software tools, and project management.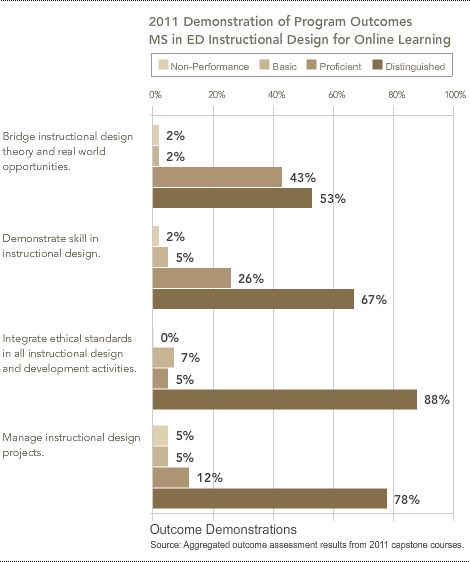 Integrative Studies
The Integrative Studies specialization is designed for mid-career professionals and leaders in a variety of settings, including adult and higher education, alternative educational programs, allied health care, military, and for-profit and nonprofit organizations. Learners engage in a curriculum that emphasizes a customized program of study that fits the unique needs of a diverse group of professionals in changing educational environments, culminating in a final professional portfolio. Integrative Studies learners seek this specialization whether they want to remain in their current profession or be prepared to change professions. Upon successful completion of the master's specialization in Integrative Studies, learners are prepared to pursue a variety of teaching or educational roles.

*No learning outcomes data are available for this specialization at this time.
K–12 Studies in Education specialization
Delve into the research-based knowledge, skills, and attitudes of exceptional teachers in this K–12 education specialization designed around nationally recognized teaching standards. Complement such core courses as leadership, curriculum, assessment, and learning theory with electives chosen to meet your educational, professional, or school-site needs. Throughout the program, you will build a professional portfolio to demonstrate your master's-level competencies to current and future employers.

Leadership in Educational Administration specialization
Prepare to lead students and teachers to success through P-12 leadership. This specialization is nationally recognized by the Educational Leadership Constituents Council (ELCC). With an emphasis in School Leadership, you'll study curriculum that focuses on translating theory into effective leadership practice at the school level. Through your course work, you'll build the leadership, management, and problem-solving skills needed to become an ethical and innovative leader who can meet the challenges of an ever-changing P–12 educational system.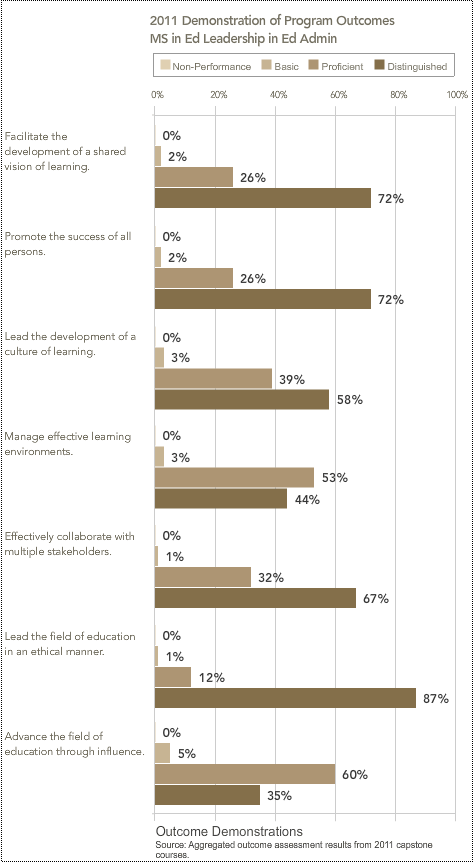 Reading and Literacy specialization
Capella is unique among online universities in offering a master's specialization in Reading and Literacy that is state-approved, which is a requirement for licensure in some states. Developed around national reading standards, this specialization is designed to prepare P–12 classroom teachers to assess literacy, and to develop, implement, and adapt reading curriculum to accommodate diverse learning styles.

Special Education Teaching specialization
Prepare yourself to help children with learning disabilities achieve academic and lifelong success with this Special Education specialization. The curriculum, developed around national special education standards, is designed to help you effectively teach children who have a variety of learning disabilities and come from diverse populations. You will study the latest strategies, practices, and techniques for teaching children with learning disabilities, and participate in field experiences that will allow you to apply your skills in real-life situations.
*No learning outcomes data are available for this specialization at this time.
Training and Performance Improvement specialization
Increase your career potential by earning the only master's Training and Performance Improvement specialization that includes valuable certification in ROI Methodology™ from the ROI Institute™. Based on the American Society for Training and Development's (ASTD) Human Performance Improvement Model, this online program is designed to teach you how to apply human performance technology to improve organizational productivity. Course topics include analyzing systems performance; selecting, designing and implementing performance improvement solutions; and evaluating return on investment data to support training and performance improvement efforts in the workplace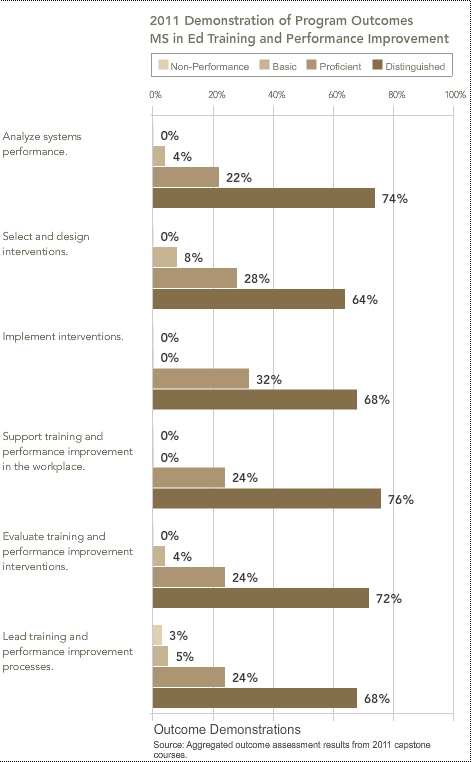 Quality and Professional Relevance
Capella's School of Education is accredited by the National Council for Accreditation of Teacher Education (NCATE). NCATE-accredited programs are recognized by the U.S. Department of Education and the Council for Higher Education Accreditation for the preparation of P-12 teachers and other professional school personnel. Graduates of these programs are highly regarded by many school districts, licensing authorities, and teaching professionals.
More than 1,000 colleges and universities have employed Capella learners and alumni as faculty and administrators.
Capella University offers the only online enrollment management specialization through which students can also earn the Noel Levitz professional certificate.
More than 5,000 adults have chosen Capella's P–12 graduate specializations to advance their careers.
State approvals: The Leadership in Educational Administration and Reading and Literacy specializations are state-approved and may lead to licensure endorsement.