MS
Master of Science in School Counseling
General School Counseling specialization
What You'll Learn
Outcome goals and graduates' proficiency levels
These results show recent Capella graduates' proficiency levels in the expected learning outcomes for this program. Faculty make this assessment in the capstone course—the final course in which Capella students demonstrate what they've learned.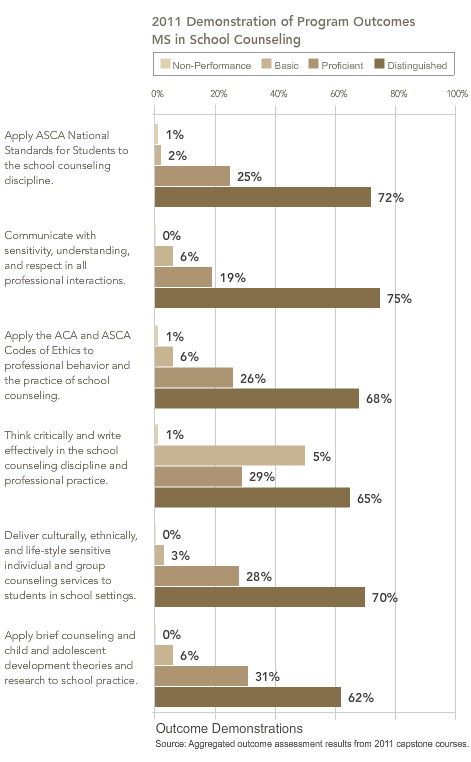 Master of Science (MS) in School Counseling specialization
General School Counseling
Graduates across all masters' counselor education specializations have a 77% pass rate on the National Counseling Exam.1
Quality and Professional Relevance
Capella offers three CACREP-accredited master's programs in counseling: Mental Health Counseling; Marriage and Family Counseling/Therapy; and School Counseling.
Capella is the leader in online counseling education and offers a broad portfolio of counseling-related specializations.
All members of Capella's counseling faculty hold doctoral degrees from accredited institutions.
This program is state-approved.
1Capella is notified of exam scores by the exam proctor only if the exam takers identify Capella as a recipient of their scores.