MS
Master of Science in Psychology
Sport Psychology specialization
What You'll Learn
Outcome goals and graduates' proficiency levels
These results show recent Capella graduates' proficiency levels in the expected learning outcomes for the School Psychology specialization and for all other psychology specializations combined. Faculty make this assessment in the capstone course – the final course in which Capella students demonstrate what they've learned.
Specializations
Please select a specialization of interest to you
MS in Psychology Specializations
This degree is designed for individuals seeking entry into the profession of psychology.
Begin your socialization into the profession by engaging in a competency-based, practitioner-scholar curriculum that emphasizes application of psychological theories, research methods, and ethical principles. Successful graduates of this degree program are prepared to apply psychological and ethical principles in practice or pursue doctoral-level graduate study.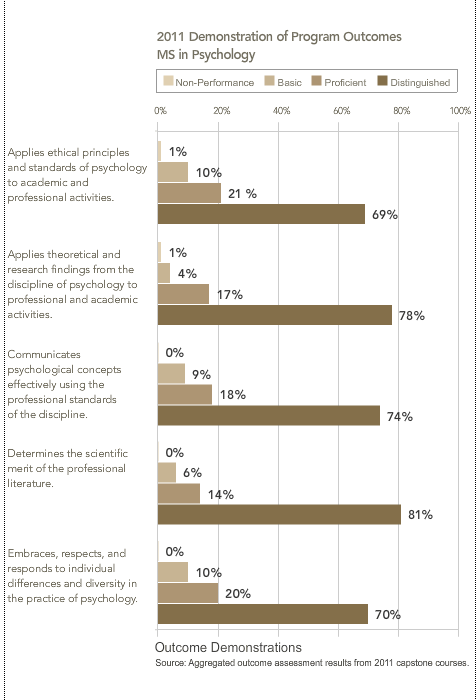 School Psychology Specialization
Prepare yourself to address the social, emotional, academic, behavioral, and cognitive well-being of children and adolescents within a school setting.
This rigorous specialization stresses respect for individual differences, collaborative problem solving, and empirically-based interventions. People who choose this specialization are typically pursuing careers as school psychologists, diagnosticians, crisis specialists, or program evaluators in public school districts, but may also seek employment in other educational settings.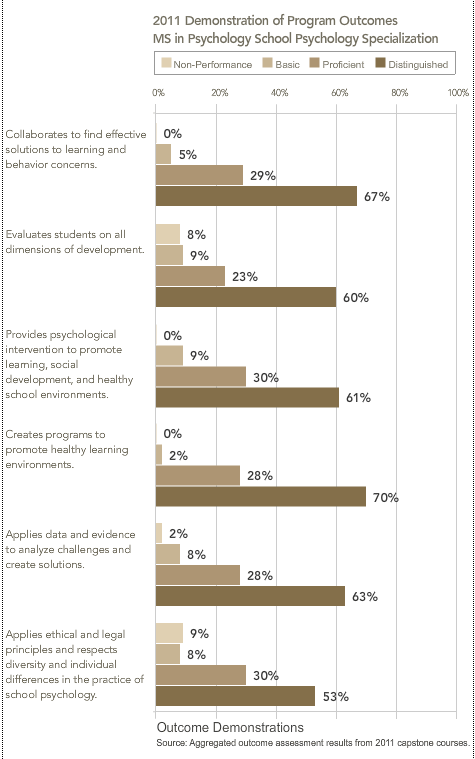 Master of Science (MS) in Psychology specializations
Applied Behavior Analysis
Child and Adolescent Development
Clinical Psychology
Counseling Psychology
Educational Psychology
Evaluation, Research, and Measurement
General Psychology
Industrial/Organizational Psychology
Leadership Coaching Psychology
School Psychology
Sport Psychology
Quality and Professional Relevance
State approval: The MS School Psychology specialization is approved by the Arizona Department of Education. The specialization and Specialist Certificate in School Psychology—in combination—are approved in Minnesota.
As part of Capella's Professional Education Unit, the School Psychology specialization is accredited by the National Council for Accreditation of Teacher Education (NCATE). NCATE-accredited programs are recognized by the U.S. Department of Education and the Council for Higher Education Accreditation for the preparation of P-12 teachers and other professional school personnel. Graduates of these programs are highly regarded by many school districts, licensing authorities, and teaching professionals.