MPH
Master of Public Health
General Public Health specialization
What You'll Learn
Master of Public Health (MPH) specializations
General Public Health
Health Management and Policy
Social and Behavioral Sciences
Outcome goals and graduates' proficiency levels
These results show recent Capella graduates' proficiency levels in the expected learning outcomes for this program. Faculty make this assessment in the capstone course—the final course in which Capella students demonstrate what they've learned.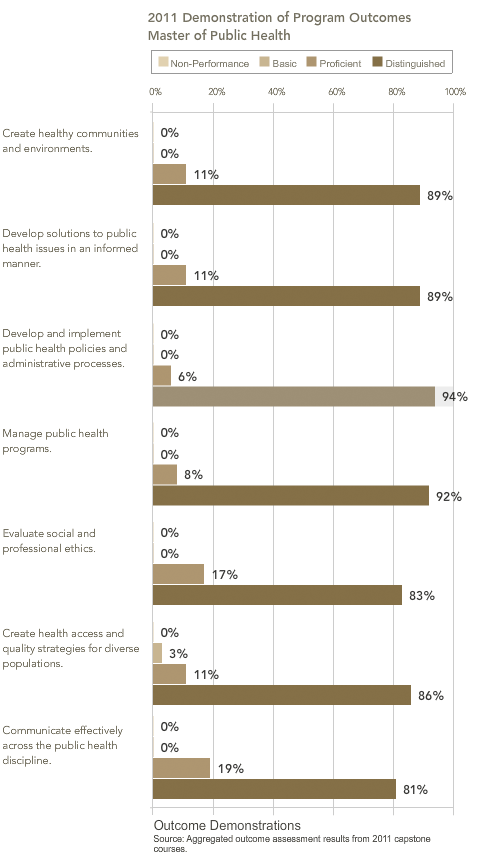 Quality and Professional Relevance
Capella is the only online university offering bachelor's, master's, and doctoral programs in public administration, public safety, and health care.
Capella's MPH program is designed around leading national public health curriculum standards.
Capella University has a faculty of experienced health care professionals and practitioners.
Our public health program outcomes are derived from the recommendations of several leading national health care associations.
Expected Program Outcomes
Create healthy communities and environments.
Develop solutions to public health issues in an informed manner.
Develop and implement public health policies and administrative processes.
Manage public health programs.
Evaluate social and professional ethics.
Create health access and quality strategies for diverse populations.
Communicate effectively across the public health discipline.