PHD
Doctor of Philosophy in Business Management
Project Management specialization
Notable Faculty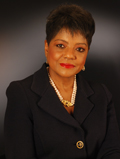 Barbara Butts Williams, PhD
Dean
Dr. Barbara Butts Williams is the Dean of Business in Capella University's School of Business and Technology. While at Capella, she has served as dean of the School of Education, interim dean of the School of Business and Technology, director of the MBA program in the School of Business, and faculty director for graduate programs in the School of Business and Technology. Dr. Butts Williams has had a varied executive career in the public, private, academic, and consulting sectors. Prior to joining Capella, she was president of Growth Partners Consulting, a firm she founded to provide executive coaching, product development, strategy, organizational effectiveness and development, and talent management solutions. Dr. Butts Williams' professional experience also includes such positions as officer of global leadership and development, vice president of marketing and sales, and marketing director. She has also served on several academic, community, and civic boards, and has been appointed by two Minnesota governors to serve on statewide planning boards. Dr. Butts Williams was also recently appointed to the Board of Trustees for the Institute for Transpersonal Psychology. Her research interest is on the meaning and significance of work in people's lives.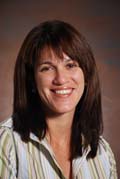 Sheila Fournier-Bonilla, PhD
Faculty Chair
Dr. Fournier-Bonilla's research interests are in the areas of integrated quality planning, systems management, customer satisfaction, production and operations management, quality control, manufacturing strategy, strategic management, and marketing. She has taught introductory courses in fundamentals of engineering, professional development, and quality assurance at Texas A&M and during her role as visiting professor, she was an active member of Texas A&M's Foundation Coalition Program, participating in the design, implementation, and assessment of the College of Engineering's new curricula. Before joining Capella University, Dr. Fournier-Bonilla was the marketing director for the United States and Latin America at a Spanish telecommunications firm.