Career Outcomes & Job Titles
People who choose an online social and community services degree often pursue higher education faculty positions, or advanced research, consulting or leadership positions in public or private organizations focused on serving community needs.
Potential Employment Settings
Aging/gerontology
Area agency on aging
Hospital or medical center
Mental health center
Senior center
Child welfare/children's services
Adoption/foster care agency
Child day care
County health department
Department of social service
Early intervention program
Head start center
Private child welfare organization
Public child welfare organization
Therapeutic school/camp
Community organization
Advocacy organization
Community action agency
Development corporation
Neighborhood community center
Employment/occupational social services
Business
Clinic
Corporation
Employee assistance program
Group home
Department of juvenile justice
Health maintenance organization
Hospice program
Hospital
Labor union
Nursing home
Organizational development department
Department of criminal justice
International social services
International aid organization
Relief organization
International human rights agency
Refugee relief agency
Management/administration
Employee assistance program
Family service agency
Government — local, state, federal
Health
Probation department
Social service agency
Mental health/clinical social services
Community mental health center
Employee assistance program
Family service agency
Managed mental health program
Day treatment program
Psychiatric hospital
Residential treatment center
Policy and planning
Advocacy organization
Government — local, state, federal
Public interest group
Voluntary health and welfare council
Common Job Titles/Positions*†
Adjunct or part-time faculty
Administrator
Advisor
Case manager/worker
Director
Executive director
Full-time faculty
Program manager
School social worker
Social worker
Supervisor
*These examples are intended to serve as a general guide. Many factors determine what position an individual may attain and Capella can't guarantee a graduate will secure any specific job title.
†Some positions require licensure and/or other designations. We encourage you to research requirements for your job target and career goals.
Doctoral degree graduates
Data from graduates across all doctoral programs have been combined for these Career Outcomes results.
Capella University doctoral graduates report satisfaction with salary, benefits, and responsibilities. Half of the graduates surveyed work in higher education and another 12 percent hold positions in the P–12 environment.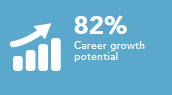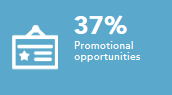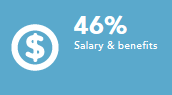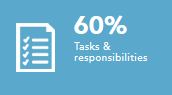 Percentage of respondents who answered "satisfied" or "very satisfied"
Source: Responses to the Alumni Outcomes Survey one year after graduation. The data were collected during Q3 2011 – Q2 2012.
Doctoral graduates report receiving salary increases and getting recognition from employers for their Capella degrees. Around half those surveyed have advanced in their careers and just over a third have presented at a professional conference or worked as a consultant.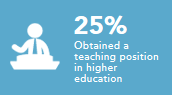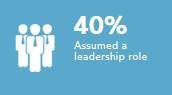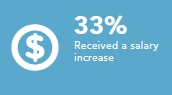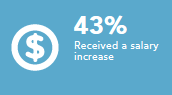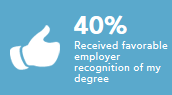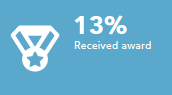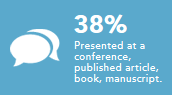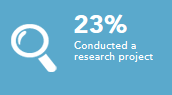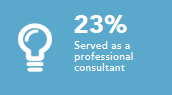 Percentage of respondents who indicated they had accomplished each item
Source: Responses to the Alumni Outcomes Survey one year after graduation. The data were collected during Q3 2011 – Q2 2012.