PHD
Doctor of Philosophy in Human Services
Social and Community Services specialization
Notable Faculty
Nearly every faculty member in the Capella School of Public Service holds a doctoral degree. Our experienced instructors provide expertise to regional, national, and international public service and health care organizations including emergency response agencies, law enforcement, Fortune 500 health care organizations, the U.S. armed forces, and the U.S. government.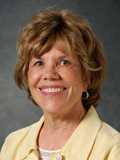 Suzanne Holmes, DPA
Dean
Suzanne Holmes serves as dean for the School of Public Service Leadership at Capella University. Her professional background includes executive leadership positions with hospitals, medical groups, managed care organizations, and governmental agencies. In the field of higher education, Dr. Holmes has served as chair of the Division of Health Sciences and program chair of graduate programs in Health Informatics and Managed Care. Her research interests focus on managed care's impact on access and quality, the application of e-commerce and e-learning to the human services arena as cost-containment and quality enhancement strategies, the internationalization of the health sciences workforce, and issues of public health policy. Dr. Holmes holds a DPA from the University of La Verne, an MA in Public and International Affairs from George Washington University, and a BA in Political Science from the University of California.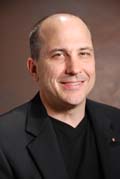 Charles Lorbeer, PhD, LICSW (MA), LCSW (GA)
Faculty Chair
Charles Lorbeer earned a PhD in Administration from Walden University and an MSW in Clinical Social Work from Florida State University. He has more than 25 years of experience in the human services field, and has worked as a social worker, psychotherapist, child protective supervisor, hospital department director, human service administrator, and CEO of a children's agency. Dr. Lorbeer joined Capella in 2001 as a faculty member, and became a faculty chair in 2006. He has also served as a faculty member for the Salem State College Graduate School of Social Work, and as a field instructor for Boston University, Salem State College, Springfield College, and Middlesex Community College.