Sign Up for a Free One-Week Mini Course
Find out what it's like to take courses online at Capella with our free mini course. The course lasts one week and you should plan to spend 6 - 8 hours total on course activities. Our current students helped design this mini course to ensure that you get an accurate impression of the Capella experience.
What Is a Mini Course?
This short, one-unit course includes the type of readings, discussions, and assignments that are part of every Capella course. You'll walk through the process of submitting a short academic paper — from researching a topic of your choice to engaging in peer discussion — without the pressure of a formal grade. A course facilitator is available to answer questions and help you navigate the course room. Two to three mini courses are offered each month.
What Is Involved?
Your mini course experience will include:
Reading an online essay about critical thinking
Viewing 2 short videos about constructing effective written arguments
Participating in a discussion in response to the essay
Selecting and researching a topic, then writing a 2 - 4 page paper
Discussing your classmates' papers
You Get Out What You Put In
To get the most out of your experience, we recommend you participate as fully as possible. The mini course provides a great tutorial to familiarize yourself with Capella online learning and help prepare you to be successful in your first Capella course.
See How the Mini Course Helped Laura Get Ready to Learn Online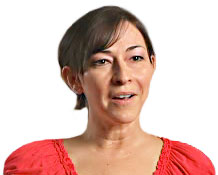 The best part was getting comfortable with the expectations so when the graded courses start, I'm already used to the environment…If someone was thinking about trying the free course, I'd say, 'You can't lose.'

Laura Reid, MBA Learner