Capella University is an accredited online university dedicated to providing an exceptional, professionally-aligned education. Our degree programs are designed to meet standards established by professional associations and accrediting bodies — so you gain skills and knowledge that are immediately applicable to your career goals.
As a Capella student, you'll benefit from a competency-based curriculum that combines foundational theory with real-world application and through our online campus, as you work with experienced faculty and your classmates in highly interactive course rooms.
Advance Your Career with an Online Doctor of Psychology (PsyD)
Capella University's online Doctor of Psychology (PsyD) programs prepare you to assume a leadership role in the field of psychology. Whether it's through online coursework, graduate teaching opportunities, or practicum and internship field experiences, our PsyD programs offer not only the knowledge but also the insight you'll need to provide psychological assessment, intervention, consultation, supervision, evaluation, research and planning, ethics, and intervention and prevention strategies. You'll understand issues of complex diversity and be able to administer effective and appropriate counsel as well as integrate science and theory into your position. Apply Your PsyD in the Field
Fieldwork, including internships and practica, are training experiences designed to give you professional on-site instruction and experience under the close direction of the site supervisor and the Capella faculty instructor. You will commit to part-time or full-time practice delivering services through direct contact hours while completing online practicum and internship courses. As you complete your fieldwork, you will be continually evaluated and given appropriate learning experiences to ensure that core theories and skills are well understood and effectively put into practice.
Fieldwork settings may include, but are not limited to:
Social service organizations (e.g., alcohol and drug treatment facilities, community mental health centers, foster care agencies)
Schools
Private practice settings of an approved supervisor
Hospitals
Nursing homes
Non-profit agencies (e.g., homeless shelters, literacy programs, rape and abuse crisis centers)
Licensure Supported
Capella University's online Doctor of Psychology (PsyD) degrees in both Clinical and School Psychology are designed to fulfill the educational requirements for licensure in many states. If your goals require licensure, our Enrollment Counselors can provide information about your state's unique requirements. However, we cannot guarantee licensure, certification, or endorsement.
PsyD Degree Programs
Clinical Psychology
Capella University's online Doctor of Psychology (PsyD) in Clinical Psychology program is designed to prepare you to be eligible to apply for clinical licensure in many states. This program provides you with comprehensive clinical training, based on the theoretical and scientific foundations of psychology, including psychological assessment and intervention.
Learn more about earning an online PsyD in Clinical Psychology
School Psychology
Capella University's online PsyD in School Psychology program advances your ability to lead strategies that positively impact young people.
Learn more about earning an online PsyD in School Psychology
Source
Salaries for Capella doctoral graduates rose an average of 58% within 5 years of graduating.
Alumni Outcomes Survey, 2013
A Smarter Investment
Earn Your Degree Online Faster & More Affordably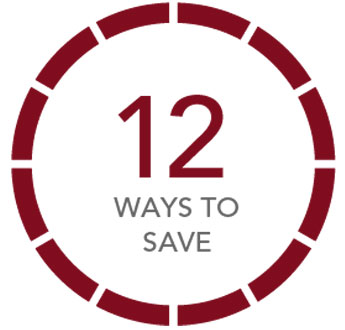 We believe your higher education should be affordable. Save time and money without sacrificing quality, with grants, transfer credits, tuition discounts and more.