Gain the Skills to Advance Your Career
Capella's online Information Technology degree programs are closely aligned to professional standards to ensure you gain the same skills and knowledge as the top performers in your field. We continually review and adapt our programs to deliver the competencies you can immediately use today.
We Are Professionally-Aligned
Capella works closely with employers in your field to ensure our online Information Technology degree programs provide a career-relevant education, while teaching skills and insights you can apply immediately.
Our designation by the National Security Agency as well as our accreditations from the Department of Homeland Security, Project Management Institute, and ABET are highly regarded by the industry.
Explore Programs
Earn Credit and Save with your IT certifications
Save time and money by earning credit for the knowledge you have already obtained with your PMP® & CISSP® IT certifications.
Save Up to $12,000 - with Select IT Certifications
A New Approach to Learning: FlexPath
FlexPath, Capella's new self-paced learning option, is available in select programs and allows you to take control of your learning. By moving at your pace, you can leverage your knowledge and expertise to move quickly through topics you already know and focus on the competencies you still need to master. You'll achieve the same learning outcomes as Capella's traditional online programs, only in a more efficient and personalized way.
Capella: An Accredited University
Capella University is accredited by The Higher Learning Commission and is a member of the North Central Association of Colleges and Schools (NCA), www.ncahlc.org. Capella University, Capella Tower, 225 South Sixth Street, Ninth Floor, Minneapolis, MN 55402, 1-888-CAPELLA (227-3552), www.capella.edu.
The Higher Learning Commission (HLC) is among the 6 regional accrediting bodies recognized by the U.S. Department of Education. Regional bodies accredit colleges and universities; national bodies accredit trade and vocational schools.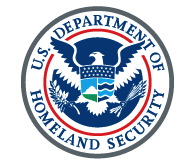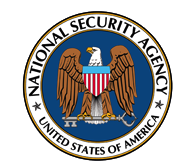 Capella has been designated a National Center of Academic Excellence in Information Assurance Education (CAEIAE) for the academic years 2012–2017.
Capella Helps Professionals Reach Their Potential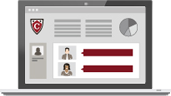 Experience Learning at Capella
Meet Our Distinguished Faculty
Most of Capella's faculty in the school of Business & Technology hold doctorates. They have deep teaching experience and bring real-world expertise to the course room, with many holding current positions in small businesses, government, non-profit, consulting, and higher education. Many of our faculty are industry leaders at organizations such as IBM, Microsoft and Vulcan Systems. In addition, numerous IT faculty members have published journal articles and books.

View all business & technology faculty
If I had a question about how best to solve a technical problem, Dr. Kris Jamsa not only offered advice on how best to approach that particular problem, but also offered a practical, hands-on solution that equated to how something may transpire in industry.
R.Scott Harrington

MS in Information Technology
9 Ways to Save
1

Take Control and Save with Self-Paced Learning

FlexPath is a more accessible, flexible, and efficient way to earn your degree – allowing you to complete multiple courses at your own pace while paying one flat tuition rate per quarter.

2

Credit for Real-World Experience

You can earn credits through our Prior Learning Assessment (PLA) process by demonstrating mastery of competencies, and may be eligible to earn credit for previous coursework, experience and learning.

3

Start Now, Save up to $10,000

To be eligible for the Military Advance Doctoral Grant you must have a military affiliation, enroll in an eligible doctoral program at Capella University by December 8, 2014, and meet all other eligibility requirements.

4

Start Now, Save Up to $4,000

To be eligible for the Master's in Information Systems and Technology Management Grant you must enroll in an eligible program at Capella University by September 8, 2014, and meet all other eligibility requirements.

5

10% Military Discount

Capella is proud to provide military benefits, including a 10% tuition discount on graduate programs.

6

Transfer Credits

Reduce the time and cost of finishing your degree by maximizing your transfer credits.

7

Employer Tuition Reimbursement

Many employers offer tuition reimbursement to their employees — even those without a formal program. Check with your HR department or manager to see if you are eligible.

8

Employer & Association Discounts

Tuition discounts from Capella-affiliated employers and colleges can make your degree more affordable, saving you thousands.

9

Accelerated PhD Courseload

For doctoral programs based on cost per quarter, rather than the number of credits, you can maximize your courseload and complete your degree faster — saving money on tuition.
Source
People with master's degrees in IT from Capella earn an average of $38,000 more per year than people who only hold a bachelor's degree.
GE Salary Project Update
Learn Online Anywhere, Anytime
At Capella, you will enjoy the flexibility of earning your degree on a schedule that fits your life. In our online course rooms, students and faculty participate in discussions at different times throughout the week. You will not attend class at a specific date and time, but you can expect to complete weekly assignments, reading, and participation requirements.