Multidisciplinary Learning
Interactive Experiences Let You Practice Leadership and Collaboration
Collaboration is at the foundation of becoming a leader within public service. At Capella, you can build these skills using advanced technology. These interactive experiences allow you to practice leadership and collaboration, apply what you're learning right away, and have in-depth discussions that support your education and career.
Learning and Connecting Through Online Technology
At Capella, you'll use a wide variety of unique advanced learning technologies. You also have the opportunity to connect with and learn from professional peers, forming a valuable network. Find out how Capella uses online technology to provide a rich, powerful learning experience
Featured Interactive Media
Riverbend City
Capella's unique, cutting-edge interactive simulation is used in every program within the School of Public Service Leadership. Riverbend City uses various real-life scenarios to help you practice the critical skill of collaborating across public service disciplines. Each activity is directly linked to skills and competencies within your Capella program.
In select courses, you'll use Riverbend City to step into virtual leadership roles and learn how to manage crisis situations. And your learning doesn't stop there. You'll apply your experience to course discussions and assignments, taking your knowledge to the next level
Try Out More of Our Interactive Media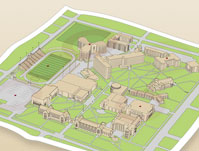 Safety and Security of People and Assets
In this simulation, the administrators of Acme University have contracted you to conduct a safety and security assessment of their campus and make recommendations to improve the security for their university.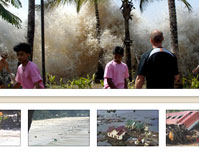 Emergency Management Recovery Efforts from around the World
This interactive map provides a snapshot of emergency management recovery efforts for some recent major disasters around the world. Each incident shows how managers have incorporated the "lessons learned" into current emergency management practices.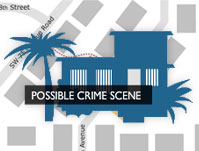 Operation Security
Home Invasion Robbery Response
This interactive exercise uses maps and detailed scenarios to simulate police response to a home invasion robbery. You will proceed through the exercise, at times taking the role of Incident Commander.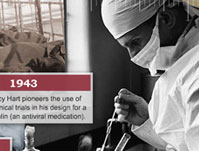 Significant Events in Epidemiology
A New Social Science Grows
This scrolling timeline shows how scientific method was brought to the description and eventual prevention of epidemic diseases. Read about key thinkers in the field who have advanced public health through their scientific studies.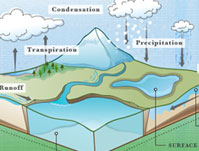 Hydrologic Cycle
Environmental Threat Analysis
Clean water is critical to public health. Explore the impact to the hydrologic cycle of various environmental pollutants.