Accreditation: A Critical Credential
Capella University's accreditation ensures that every degree we award is relevant, recognized, and respected. University accreditation is critical, and here's why:
1

Accreditation is an assurance to learners and the public that an institution meets or exceeds standards for quality of faculty, curriculum, learner services, and fiscal stability.

2

Accreditation ensures that your degree is recognized by employers, professional associations, and other accredited institutions of higher education.

3

If you are studying or have studied at more than one university, accreditation of both institutions makes transfer of credits possible.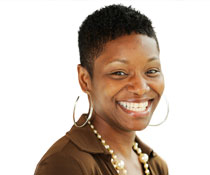 A key to an institution's credibility and respect is whether it is accredited.

– Academic Advisor
Capella University's Accreditation
Regional accreditation agencies accredit public and private, non-profit and for-profit, and undergraduate and graduate institutions in the United States.
Professional Accreditations
In addition to our regional accreditation, Capella has achieved specialized and program-specific accreditation recognizing the quality and legitimacy of our degree programs.
Our professional accreditations include:
Leading the Way for Online Education
In 2000, Capella University became the first online academic institution to become a charter participant of the Academic Quality Improvement Program (AQIP) of the NCA. AQIP participants commit to a program of continuous quality improvement (CQI) similar to initiatives practiced in other industries.
AQIP provides an alternative model of accreditation maintenance with The Higher Learning Commission. Instead of the traditional 10-year review cycle, AQIP participants adhere to an ongoing annual review regimen. By participating in AQIP, Capella is required to analyze its operational processes and measure outcomes within each of nine different quality criteria, and to set ambitious performance goals, such as converting all its courses to an outcomes/competency-based model.