The 2007 Antarctica Marathon, which will be held on King George Island on Feb. 26, 2007, will be sponsored by Capella University, an accredited, fully online university.
Almost 200 runners, including a wheelchair athlete, will compete in the marathon, and three of them will be Capella students. The course, which has a figure-eight design and traverses both glacial and rocky terrain, loops through scientific research bases of Uruguay, Chile, China, and Russia. The course is also often peppered with "spectators" such as chinstrap penguins and southern elephant seals. Temperatures at the time of the marathon will likely range from 10 degrees to 30 degrees Fahrenheit.
Capella's student runners will work on their university coursework by satellite on the journey to Antarctica and during their stay there. They will also blog about their training and the competition. Capella has 16,300 students and offers bachelor's, master's and PhD degrees in education, psychology, human services, business and technology.
Capella University offers a high caliber education that moves people forward without compromise.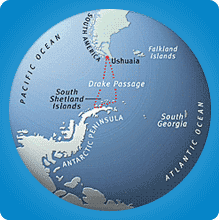 Two expedition vessels will ferry the runners from Ushuaia, Argentina, through the Beagle Channel, across Drake Passage, through the South Shetland Islands and along the Antarctic Peninsula to King George Island. Runners will take Zodiac boats from the ship to the shore to run the race.
Stay tuned to this site to follow the Capella runners' progress as they prepare for the race.