With today's smaller budgets and tighter deadlines, project managers who can deliver the desired results on time and on budget are a valuable business resource. Capella University's online Bachelor's in Information Technology Project Management degree prepares you to lead and manage complex IT projects.
This degree program is built around the competencies in "A Guide to the Project Management Body of Knowledge"(PMBOK® Guide), a globally recognized standard for project management.
In addition, our BS in Information Systems and Technology Management, Project Management specialization* is accredited by the Project Management Institute (PMI Global Accreditation Center for Project Management (PMI-GAC).
*The FlexPath format for the Project Management specializations is not accredited by Project Management Institute (PMI®) Global Accreditation Center for Project Management (PMI-GAC).
The PMI Global Accreditation Logo is a service mark of Project Management Institute, Inc.
Industry Certifications and a Degree
Earn in-demand certifications while earning your degree. We'll give you the skills and knowledge you need to take the certification exam—and the voucher to take it for free.
This specialization aligns to:
CompTIA A+
CompTIA Network+
CompTIA Security+
CompTIA Project+
Access to Cutting-Edge Content at No Additional Cost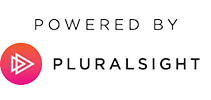 Pluralsight, a global leader in online learning for IT specialists, is partnering with Capella to integrate innovative content into select BS-IT courses. You'll receive hands-on, practical learning for today's most in-demand and understaffed jobs. In addition, students in those courses will receive full access to Pluralsight's complete library of over 5,000 online courses—a $499 value—at no extra cost.
FlexPath: A More Direct Path to Your Degree
FlexPath can help you earn your degree on your own schedule, at your own pace — with the potential to save you time and money. FlexPath self-paced learning allows you to move quickly through subjects you're more familiar with or more slowly as needed. You'll develop the same mastery — and earn the same degree — as the structured version of your degree program, only in a more efficient, more personalized way. Learn more about FlexPath self-paced learning.
*The FlexPath format is not accredited by the Computing Accreditation Commission of ABET or the Project Management Institute (PMI® Global Accreditation Center for Project Management (PMI-GAC).
Save Thousands on Your Master's with a Combined Degree Option
Capella's combined Bachelor's-to-Master's degree options allow you to save significant time and money. It also allows you to start building for your future by earning master's-level credit while you complete your bachelor's.
Learn more about combined Bachelor's-to-Master's degrees.
Degree Outcomes
With your Bachelor's in Project Management from Capella, you'll learn to plan and Implement projects as part of a team, contribute to the management of project time and costs, and participate in the definition and monitoring of project quality. Discover specifically what you'll learn — and how you can apply it.
View full learning and career outcomes report for this program at CapellaResults.com
Source
People with Bachelor's degrees in IT from Capella earn an average of $42,000 more per year than high school graduates.
Career Outcomes
Common jobs with an online Bachelor's in Project Management include project coordinator, project lead or project manager. Potential workplaces include: corporation, government, insurance firm or technology firm.
Earn Credit for What You Already Know
Your previous learning, work experience, and industry certifications may help you earn your degree in less time. To learn more, contact an enrollment counselor or visit our competency-based Prior Learning Assessment.
To learn more, call 866.933.5836, or email us. When you connect with Capella, we will immediately put you in touch with an enrollment counselor trained to assist you with specific questions and needs for your area of interest.