Accreditation is an important credential to look for when choosing a university because it's an assurance to you and the public that an institution meets or exceeds standards for quality of faculty, curriculum, student services, and fiscal stability.
Types of Accreditation
Capella University is accredited by the Higher Learning Commission.
The Higher Learning Commission is among the six regional accrediting bodies recognized by the U.S. Department of Education. Regional bodies accredit colleges and universities; national bodies accredit trade and vocational schools.
In addition to our regional accreditation, Capella has achieved specialized and program-specific accreditation recognizing the quality and legitimacy of our degree programs.


The MS in Marriage and Family Counseling/Therapy program at Capella University is accredited by the Commission on Accreditation for Marriage and Family Therapy Education (COAMFTE), 112 South Alfred Street, Alexandria, Virginia 22314; 703.838.9808, coa@aamft.org.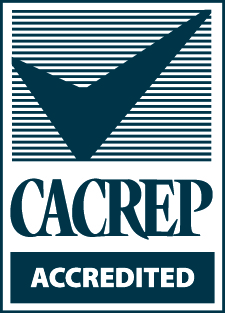 Capella University's PhD in Counselor Education and Supervision, MS in Mental Health Counseling, MS in School Counseling, and MS in Marriage and Family Counseling/Therapy programs are accredited by the American Counseling Association's Council for Accreditation of Counseling and Related Educational Programs (CACREP) through March 31, 2020.
Licensure Information
Begin to research and understand your state's licensure requirements right away, find answers to common questions, explore how Capella programs fit with your state's standards and requirements, and get links to important state resources. If you are seeking information on professional licensure, please speak with an enrollment counselor.
Why Accreditation Matters
Accreditation ensures that your degree is recognized by employers, professional associations, and other accredited institutions of higher education. Regional accreditation is especially critical for people who want to transfer credits from another accredited college or university. To understand which of your credits may transfer to Capella, contact us.
To learn more, call 866.283.8039, or email us. When you connect with Capella, we will immediately put you in touch with an enrollment counselor trained to assist you with specific questions and needs for your area of interest.