Gain the Skills to Advance Your Career
Capella's degree programs are closely aligned to external, professional standards to ensure that you gain the same skills and knowledge as the top performers in your field. We continually review and adapt our programs to deliver the competencies you can immediately use today.
Our Multidisciplinary Approach
It is critical for public service leaders to work across disciplines and partner to meet today's challenges. We have designed multidisciplinary programs that offer a depth of knowledge in your professional area and in the broader public service sector. No matter which degree you are seeking, you will learn how to be an effective leader and a skilled collaborator.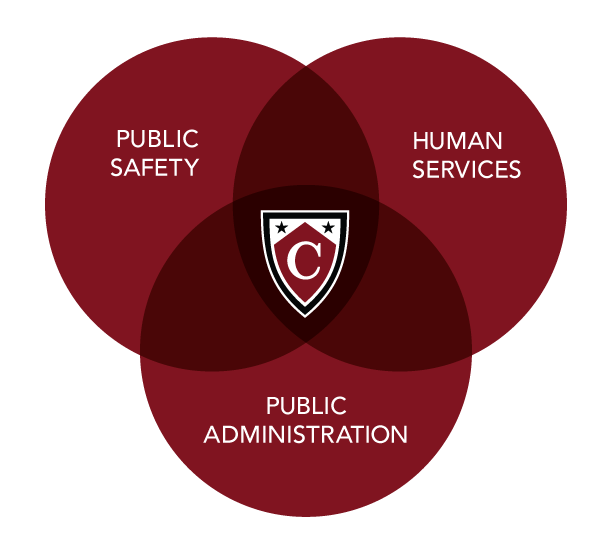 Capella: An Accredited University
Capella University is accredited by The Higher Learning Commission and is a member of the North Central Association of Colleges and Schools (NCA), www.ncahlc.org. Capella University, Capella Tower, 225 South Sixth Street, Ninth Floor, Minneapolis, MN 55402, 1-888-CAPELLA (227-3552), www.capella.edu.
The Higher Learning Commission (HLC) is among the 6 regional accrediting bodies recognized by the U.S. Department of Education. Regional bodies accredit colleges and universities; national bodies accredit trade and vocational schools.
Take the Next Step — Learn to Be a Leader
SIGN UP FOR A FREE ONE-WEEK MINI COURSE
Public Service Blog
MOST RECENT POST
I am grateful to the faculty and staff at Capella University for the support I received during my doctoral journey. I graduated in 2012 with the PhD in Organization and Management. Shortly after graduation I started a management consulting company T.E SIMON CONSULTING INC offering corporate training and business services to small businesses in the
Meet Our Distinguished Faculty
Nearly every faculty member in the Capella School of Public Service holds a doctoral degree. Our experienced instructors provide expertise to regional, national, and international public service and health care organizations including emergency response agencies, law enforcement, Fortune 500 health care organizations, the U.S. armed forces, and the U.S. government.

8 Ways to Save
1

Start Now, Save $6,000

To be eligible for the Bachelor's Completion Grant, you must start your Bachelor of Science degree program at Capella University by April 7, 2014, pass your first course, and carry at least 7 credits in each subsequent quarter of the grant period.

2

Start Now, Save Up to $13,725

You can save up to $13,725 as you fulfill your general education requirements. To be eligible for the Bachelor's Advance Grant, you must enroll by April 7, 2014 and meet all other eligibility requirements.

3

Transfer Credits

Reduce the time and cost of finishing your degree by maximizing your transfer credits.

4

Credit for Real-World Experience

You can earn credits through our Prior Learning Assessment (PLA) process by demonstrating mastery of competencies, and may be eligible to earn credit for previous coursework, experience and learning.

5

15% Military Discount

Capella is proud to provide military benefits, including a 15% tuition discount off bachelor's programs.

6

Save up to $10,000 with Sophia

With Sophia Pathways for College Credit, save up to $10,000 and complete your degree sooner by taking Capella and Sophia courses at the same time.

7

Employer Tuition Reimbursement

Many employers offer tuition reimbursement to their employees — even those without a formal program. Check with your HR department or manager to see if you are eligible.

8

Employer & Association Discounts

Tuition discounts from Capella-affiliated employers and colleges can make your degree more affordable, saving you thousands.
Source
More than 80% of current Capella students say their education has had a direct impact on their job or career.
CULES: 2010 cumulative 84% for top ratings on the following item. Knowledge and skills learned in my program have a direct impact on my current job or career.
Learn Online Anywhere, Anytime
At Capella, you will enjoy the flexibility of earning your degree on a schedule that fits your life. In our online course rooms, students and faculty participate in discussions at different times throughout the week. You will not attend class at a specific date and time, but you can expect to complete weekly assignments, reading and participation requirements.