Experience the Capella Nursing Difference
With an online nursing degree from Capella University, you can build advanced capabilities, expand your career options, and meet the growing demand for highly skilled nursing professionals. See the difference a Capella nursing degree can make for your career.
We Are Professionally-Aligned
The Institute of Medicine's (IOM)is calling for health care organizations to increase their bachelor's-prepared RN staff to 80%, and double the number of their nurses with a doctorate by 2020*. Capella's online nursing programs are designed to help you meet this challenge head-on.
With the common goal of preparing a well-educated, highly skilled nursing workforce, we have aligned with employers, including hundreds of hospitals, clinics, care centers, and national nursing associations that recognize that our online nursing programs are designed to meet and exceed the IOM recommendations. Because of this, we're highly regarded within the nursing profession for producing well-educated, highly skilled nurses who can assume the responsibilities of their job from day one.
Capella's online nursing programs put every tool at your disposal, allowing you to take a proactive approach to the changing landscape of nursing.
* Institute of Medicine. (2010). The Future of Nursing: Leading Change, Advancing Health. Washington, DC: National Academies Press.
Explore Programs
Nurses: Your time is now.
Save up to $5,000 with our Nurse Leader Grant.
Plus, sign up for opportunities to earn FREE CE credit.
Capella: An Accredited University
Capella University is accredited by the Higher Learning Commission.
The Higher Learning Commission is among the 6 regional accrediting bodies recognized by the U.S. Department of Education. Regional bodies accredit colleges and universities; national bodies accredit trade and vocational schools.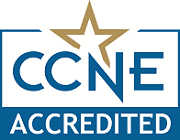 Capella's BSN, MSN and DNP degree programs are accredited* by The Commission on Collegiate Nursing Education (CCNE), a nationally recognized accreditation agency approved by the U.S. Secretary of Education. The Commission ensures the quality and integrity of baccalaureate, graduate, and residency programs in nursing.
*The BSN, MSN and DNP degree programs at Capella University are accredited by the Commission on Collegiate Nursing Education, One Dupont Circle, NW, Suite 530, Washington, DC 20036, (202) 887-6791 http://www.aacn.nche.edu/ccne-accreditation.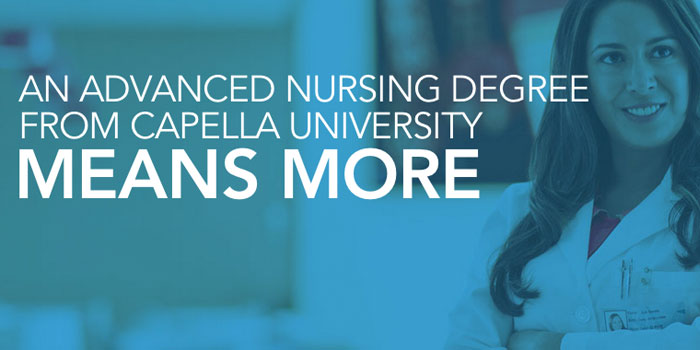 Compare Our Tuition
Capella's MSN program is 20% less than the average tuition of five competitive online MSN programs, saving you over $5,000.

1 $21,000 - $21,375 is the total MSN cost assuming 56-57 credits at $375/credit.
2 $26,242 is the average MSN tuition of 5 competitive online MSN programs, calculated from the university's 2012-2013 total program cost listing.
American Nurses Association Partnership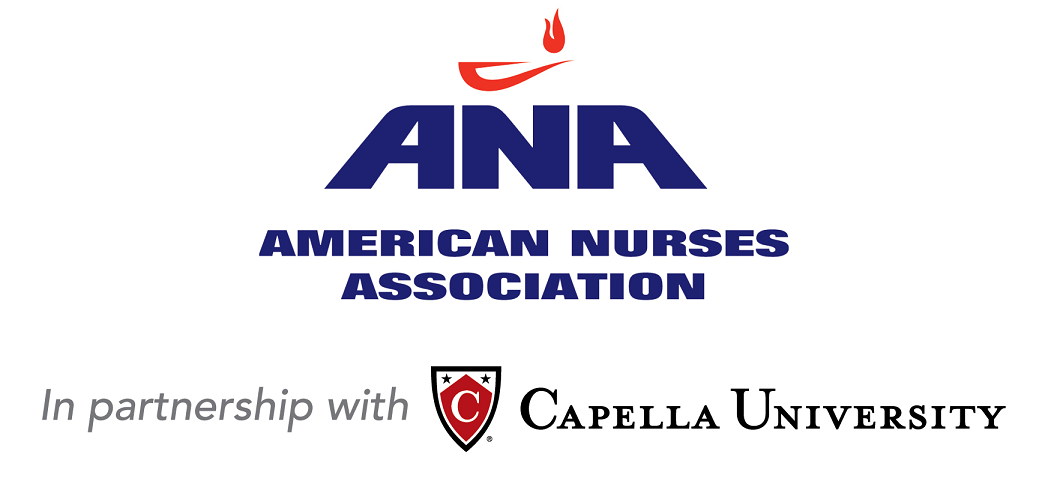 Capella is a proud partner with the American Nurses Association, giving ANA members many great benefits, including a 10% tuition discount on Capella degree programs.
In addition, ANA has chosen Capella as a partner on the ANA Leadership Institute. The following ANA Leadership Institute offerings are powered by Capella University, providing nurse leadership development in a flexible format for nurses at the bedside or in the boardroom.
On-the-Job Impact
Our online nursing degrees are designed to deliver skills you can apply directly to your career right now. To meet the demands of an evolving health care system and the changing needs of patients, Capella has designed a simulation tool to practice solving real health care challenges. Through these simulations, you will quickly gain the interprofessional leadership skills and competencies that can make an impact in your career.
The Right Path to Your Goals
Select your current degree to see the different options available for your nursing education. *
I have a:
RN (Registered Nurse)
BSN (Bachelor's of Science in Nursing)
MSN (Master's of Science in Nursing)
Non-Nursing Master's degree
* Time to completion varies based on course load and transfer credit amounts.
Meet Our Distinguished Faculty
Every member of Capella's Nursing faculty has a doctoral degree, combined with leadership experience and a background in frontline nursing.

View all healthcare & nursing faculty
Dr. Christy Davidson consistently challenges learners to view their experiences from multiple perspectives, encouraging reflection and critical thinking that results in professional growth. Her positive, uplifting spirit leaps from the Capella Courseroom, and I feel like she is walking right alongside me on my journey to a doctoral degree I never dreamed possible.
Nancy Trokan-Mathison

Doctor of Nursing Practice
8 Ways to Save
1

Transfer Credits

Reduce the time and cost of finishing your degree by maximizing your transfer credits.

2

10% Military Discount

Capella is proud to provide military benefits, including a 10% tuition discount on graduate programs.

3

Employer Tuition Reimbursement

Many employers offer tuition reimbursement to their employees — even those without a formal program. Check with your HR department or manager to see if you are eligible.

4

Employer & Association Discounts

Tuition discounts from Capella-affiliated employers and colleges can make your degree more affordable, saving you thousands.

5

10% Association Member Discount

Capella is a proud partner with the American Nurses Association (ANA), the National Black Nurses Association (NBNA), and the American Association of Diabetes Educators (AADE).

6

Get Recognized For What You've Already Learned

Save up to six months and $8,640 on your degree with Capella's MBA Accelerated option for nurses who already have an MSN.

7

Free e-Books

Students in certain programs have access to free online textbooks.

8

Nursing Scholarships

In addition to Capella-sponsored scholarship and grant opportunities, there are many other nursing scholarship programs available to help you fund your degree.
Source
An MSN can boost your earnings dramatically: on average, those with a bachelor's degree in nursing see a 43% earnings boosts once they earn their graduate degree.
Georgetown University-Center on Education and the Workforce. Study Title: Healthcare, What's it Worth? The Economic Value of College Majors.Report is based on data from the 2009 American Community Survey (ACS). (pg 123)
Experience Learning at Capella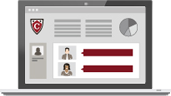 ---

Get Support in Your
Career Decisions
Learn Online Anywhere, Anytime
At Capella, you will enjoy the flexibility of earning your degree on a schedule that fits your life. In our online course rooms, students and faculty participate in discussions at different times throughout the week. You will not attend class at a specific date and time, but you can expect to complete weekly assignments, reading, and participation requirements.