Admission Made Easy
Capella University's admissions process takes you from start to finish in a few steps, and you don't need to take a GRE or GMAT to be admitted. Capella is a journey you won't be taking alone, either. You'll have an Enrollment Counselor who will be there every step of the way as your one point of contact.
Your counselor will help you:
Identify the program that best matches your professional goals
Understand your potential for transfer or prior learning credit
Determine your time to completion
Estimate your tuition and fees
Access financial aid, discounts, and grants
Identify program admissions requirements
Complete your application materials
Register for your first courses
Order books and other materials
Your Enrollment Counselor's one-to-one support means you'll always know who to turn to when you have questions, need assistance, or want to find out where you are in your admissions process.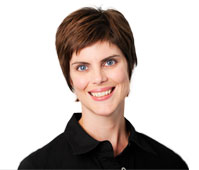 We really try to help you reflect on what are you doing here as a learner at Capella, and what's important to you and how can you make yourself successful.

– Kathe Kacheroski
Director of University Learning Resource
Admission Requirements
Capella University admission requirements vary by program. Whether you're seeking admission to a doctoral, master's, bachelor's, or certificate program, our enrollment counselors will provide clear direction on your admission requirements.
Learn More About the Minimum Requirements for Admission:
Undergraduate
Graduate
International Students
Get Credit for What You Know
Many of our students bring a wealth of knowledge gained through real-world experience, professional certifications, and courses taken at other institutions of higher education. We think that's worth something. Capella offers multiple ways for you to save time and money by transferring and earning credits for what you've already learned.
Explore Your Readiness
Take a closer look at your motivations, resources, technical abilities, and time management skills with Capella's free self-assessments. We'll help you discover your strengths and show you how to fill in the gaps with tips and tools to improve your readiness.
Get Started Right Away
Capella offers monthly start dates so you can get started — and finished — sooner. Your Enrollment Counselor can estimate the length of your program and help you map out how you'll get there. So even as you take your first steps, you'll have your destination in sight.
Source
The online/majority online percentage of adult students increased by over half to 28% from 2006 to 2011.
Eduventures, a national research organization, surveyed more than 2,400 Capella graduates in September 2010.