An Investment in Your Future
A commitment to higher education brings opportunities for personal and professional growth. The investment you make now – in time, hard work, and money – will pay off in increased earnings, job security, and personal satisfaction. But in order to make an informed decision, you need all the facts.
We believe that each Capella student should have a clear picture of the financial investment required to earn a degree. Before you even apply, you'll understand the cost of your education and learn about the scholarships, grants, military discounts, and financial aid that can provide the additional support you need to reach your goals.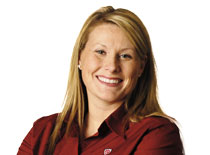 My job is to assist learners with pretty much the whole application process.

Enrollment Counselor
Estimate Your Education Expenses
Our tuition calculator will help you estimate your actual costs and learn about grants, scholarships, and discounts.
Learn about our tuition refund policy
The Right Financial Support
Keeping costs down is important for your immediate and long-term financial health. Our online financial aid application makes it easy to gain access to federal funding and other grants, discounts, and scholarships.
Capella Supports the Military
In appreciation of your service, Capella University offers tuition discounts, credit for training, and many other benefits for active duty members of the Armed Forces as well as their immediate family, veterans, members of the National Guard and Reserves, survivors and dependents receiving Chapter 35 (DEA) VA benefits, civilian employees of the Department of Defense, and members of the commissioned corps of the Public Health Service and NOAA.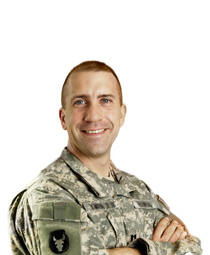 The leadership, management, and marketing skills I've learned at Capella are already useful in my military role.

Rick Jensen


Army National Guard
A Smart Investment with Positive Returns
Every investment requires a careful cost/benefit analysis, and your education is no different. With a degree from Capella University you can earn more, increase your lifetime earnings, and save more for retirement. And the earlier you start, the more benefits you'll realize.
Is a Degree Worth it?
As you think about pursuing a degree, you may wonder if all the benefits are worth your time and effort. Are you curious about the financial return on your education? Our online assessment can help you answer these important questions.
source
The majority of Capella alumni report having advanced professionally within 1 Year of graduating.
We survey our alumni regularly to learn about their achievements. This was a survey of 3,600 alumni published in 2010.
Why Go Back to School?
Discover the personal and financial rewards of going back to school.